Instructors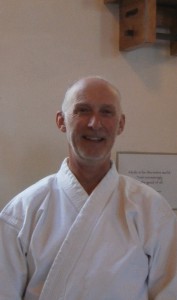 Sensei Mark Peckett
"I have been practising aikido for over 30 years.  I am proud to say that my first instructor was Shihan Peter Marsh of Seijitsu Ryu Aikido Association.  Back then we all belonged to the Aikido Fellowship of Great Britain under Shihan Ralph Reynolds, who awarded me my 1st dan.  Since then I have belonged to various organisations, including the Washi Aikido Federation (now the West Midlands Aikido Association), where I gained my 2nd dan under sensei Roger Tabberer, who had studied in Japan with Saito Morihiro sensei.  I achieved my 3rd dan in 2009 when I re-joined the Aikido Fellowship.  In 2011 I formed my own independent club, Goshin Aikido, and became chief instructor of Aikido Academy UK when Hockley Aikido and Goshin Aikido Club amalgamated."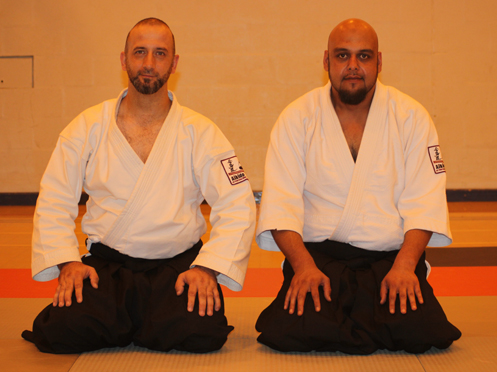 Sensei Qaisar Najib & Sensei Munir Iqbal
Both instructors Martial Arts careers started in 1995 under the guidance of Sensei Raymond Jewell. At the Bushido Martial Arts Centre in Birmingham they were introduced to Traditional Jiu Jitsu. To this day they would consider Sensei Jewell to be a great influence on their attitude, discipline and outlook on all martial arts.
Over the course of the next decade both explored other martial arts including Muay Thai Jeet Kun do and Lao Gar Kung fu.
Finally finding their home in Aikido when coming across Sensei Richard Whitehouse of Shoshin Aikido Ryu who studied under Shihan Ralph Reynolds a pioneer of Aikido in the West Midlands.
Current influences include Shihan Terry Bayliss of Seijitsu Aikido Ryu and Sensei John Burn of Chishin Dojo, the only student of Ikeda Sensei in the UK.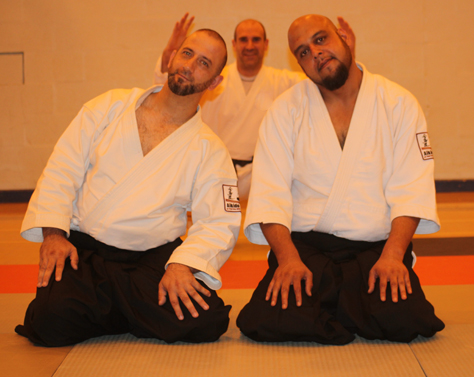 Aikido Birmingham